Derry Friendship Center Board:
Carol Bowden
Board Chair
Carol Bowden graduated from Notre Dame High School in Cambridge Mass and went on to Cosmetology School and has worked in the field for the past 40 plus years Carol is involved in continuing education in that field. She attended the School for Life Long Learning, finishing several semesters in adult education, including management and psychology.
She has owned her own Business in downtown Derry for the past 23 years, and is a contributing member of the Greater Derry, Londonderry Chamber of Commerce, and is on the Downtown Economic Development Committee as well.
She has served as the Chairman of the Board of the Derry Friendship Center for the past 8 years, and continues to bring her expertise and passion to serve as such.
Carroll McCartin
Secretary
Kathleen McMahon
Treasurer
Franklin Soriano
Board Member
John Sweeney
Board Member
John Sweeney graduated from Wentworth Institute with a degree in Electronic Engineering and Daniel Webster College BS in Management Information Technology.
"Most of my career was spent as a high functioning Alcoholic in Science, Engineering and IT Projects. But each time the bottom got lower and lower and in Dec. of 1999 I found my way into the Derry Friendship Center and it changed my life."
Prior to retirement in 2014 John worked for the Bureau of Drug and Alcohol Services at the State of NH as a Project Manager/Systems Analyst. He coordinated all NH State data on Treatment programs reported to the SAMHSA (Substance Abuse and Mental Health Services Administration).
John is a CCAR Certified Recovery Coach and has also had their Ethics training. While volunteering for HOPE of NH he was part of a Federal funded program to provide Recovery Coach services to specific groups of people that had substance abuse, those coming out of the criminal justice system, multiple DWIs, and Veterans. While at HOPE John was the Recovery Coach Director where he coached clients provided by the State as well as the Recovery Coaches. John enjoys art, photography, running and riding motorcycle.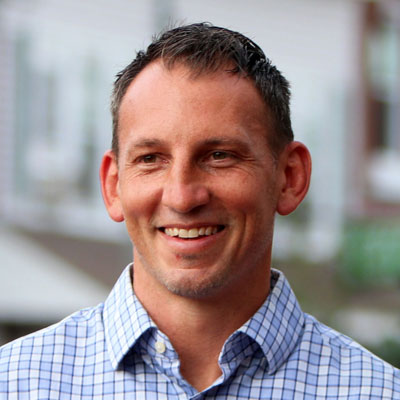 Joshua Bourdon
Board Member
My name is Joshua Bourdon, I am an alcoholic and I have been sober since 2010. This bio would not be possible without the Derry Friendship Center and those who attend our meetings. I live in Derry, New Hampshire with my incredible wife Leah, my daughter Sasha and son Miles. I love Crossfit, Coaching, Politics and helping people. I was a healthcare recruiter for twelve years. I recently changed careers, earning a Masters degree in Education and now teach history at Windham High school. I have served on the Town Council since 2014. During my tenure I have fought to increase funding for public safety, for low income families, and created the Net Zero Task Force.. I have a reputation in my community for being a person of great integrity, someone who will listen and a person who will fight for those who need it most.
I believe in giving back and helping people in need. For the last decade, my wife and I have hosted many events that raise money and awareness including our Soup Kitchen, homeless Veteran population, low income families, the Derry Friendship Center, as well as Cancer research. My goal is to make a positive difference in people's lives, lead by example and inspire my children to be selfless, hardworking people that give back to their communities.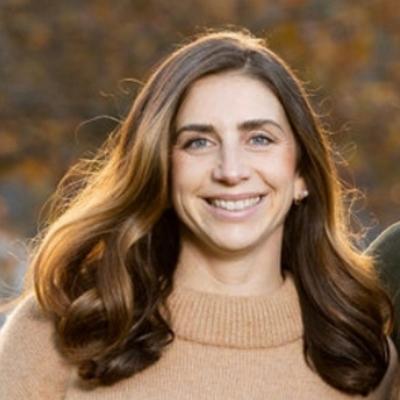 Leah Bourdon
Board Member
Leah is a New Hampshire native and has lived in Derry for 10+ years. She is passionate about community service, helping others and believes in leading an active and healthy lifestyle. This includes supporting the recovery community.
Leah began her involvement with the Derry Friendship Center in 2017 as a volunteer planning the annual fundraising event. The DFC has helped people near and dear to her and so supporting this community is important. She has been on the board since 2019.
Leah is a Vice President at ALKU, a specialized staffing company in Andover, MA. Leah is also an active board member for the Derry Homegrown Farm & Artisan Market. She lives with her husband and two children, loves CrossFit, food and taking walks in the woods with their dogs.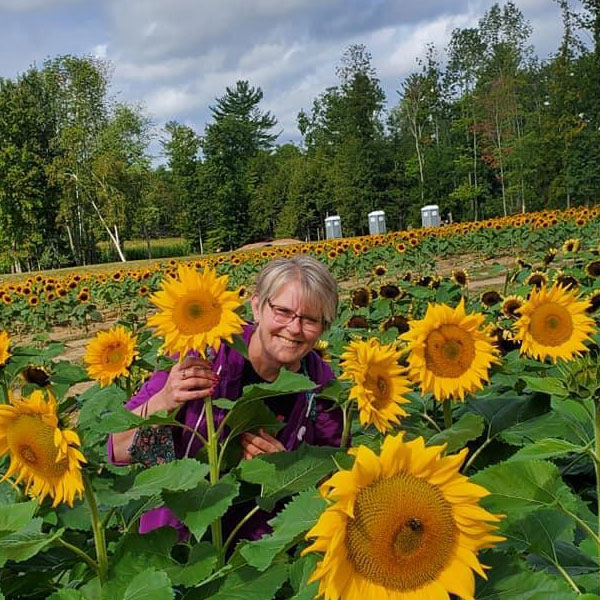 Karla Gallagher
Administrative
Karla first became involved with the DFC administration in 2012. She is a Graduate of Quincy College with a degree in Computer Science and has worked in Peer-to-Peer Support for organization's that focus on behavior change for over 30 years.
Karla is a Certified Recovery Support Worker (CRSW) and comes from a family with a history of substance use disorders. She is passionate about changing people's perception of addiction and giving back to the community to promote recovery.